Invasiones nórdicas
Si echamos la vista hacia atrás y buscamos una enseñanza del pasado, podemos ver como durante siglos, diferentes poblaciones nórdicas y centroeuropeas se han dedicado a ocupar y saquear los extraños pueblos que han ido descubriendo sus ojos.
Como si de una llamada de los genes más primarios y animales se tratara, grupos de jóvenes (y no tanto) con largas melenas y pobladas barbas se disponen a seguir los pasos de sus ancestros y saborear las mieles del triunfo, conquistando los diferentes países del globo terráqueo que sin darse cuenta los esperan ansiosamente.
Por suerte, estos nuevos invasores no tienen afán de invadir y pillar, sino más bien, de transmitirnos su pasión por la música. Una pasión que nace en una marcada influencia del rock de los 70 y que mezclan con gran gusto y calidad con diversos géneros como el blues o el stoner. Como resultado, nos encontramos con una nueva ola revival que suena a Black Sabbath, huele a Led Zeppelin, sabe a ácidos y de apariencia desértica.
En esta serie de artículos pretendemos acercaros a algunas bandas que muy probablemente acaben copando un lugar en los carteles de los diferentes festivales de este verano, así que vayan retocando sus barbas y sus melenas, porque comenzamos nuestro viaje.
Suecia
Sin lugar a dudas, si algún país nórdico merece una mención especial ese es Suecia; es uno de los grandes milagros de la música mundial. Estamos ante un país que apenas llega a diez millones de habitantes pero que presenta muy probablemente la escena musical más diversa y atractiva de Europa.
Si hablamos de su pasado se nos vienen a la cabeza bandas tan míticas y diversas como ABBA, Europe, Opeth, The Cardigans, Roxette, The Hives, Amon Amarth o Meshuggah como ejemplos de una larga lista de músicos excelentes y éxitos mundiales.
Si nos centramos en esta nueva explosión musical nos encontramos con que las raíces comienzan a formarse en la segunda mitad de la década de los noventa, con bandas como Spiritual Beggard o Dozer. Sin embargo, puede que la piedra angular para este sonido sea
Norrsken
. ¿Por qué esta banda de existencia casi efímera es tan importante? Pues porque de ella saldrán dos grupos básicos para entender este nuevo sonido que está cosechando éxitos por todo el mundo.
Graveyard
Serían los exmiembros de Norrsken, Joakim Nilsson y Rikard Edlund los que uniéndose con Axel Sjöberg y Truls Mörck (posteriormente substituido por Jonatan Larocca-Ramm) formarían Graveyard. El camino de los de Göteborg se iniciaría en 2006, pero no sería hasta finales de 2007 donde nos encontramos su primera referencia discográfica, su disco homónimo. Tras eso, otros dos discos sólidos y con un sonido característico basado en atmósferas pesadas, reminiscencias a los Sabbath, Zeppelin y Purple, toques hard rock... En definitiva, un resultado muy depurado e inmejorable que ya se ha dejado ver por España en los últimos años. Siendo uno de los triunfadores del Azkena 2012 y realizando una pequeña gira en 2013. Si tienen la oportunidad, no se los pierda:
Witchcraft
Sería Magnus Pellander (otro ex Norrsken) desde Örebro quien crearía una banda que tras sus 3 primeros discos dejó maravillado a todo el mundo, siendo piropeados hasta por el mismísimo Phil Anselmo. Tras este comienzo tan exitoso, el grupo dejó huecos a otros y permaneció 5 años en el olvido. El 2012 trajo consigo buenas nuevas. Un nuevo disco, un nuevo sello y múltiples cambios en la formación de la banda. El sonido también evolucionó aunque siguió conservando esa base musical que algunos denominan "Heavy Blues proto-Doom", o lo que por estos lares denominamos, muy buena música. En los últimos tiempos nos hemos quedado con las ganas de verlos por nuestro país, puesto que cancelaron sus conciertos en 2013. Si no los conocen, disfrútenlo:
Dead Man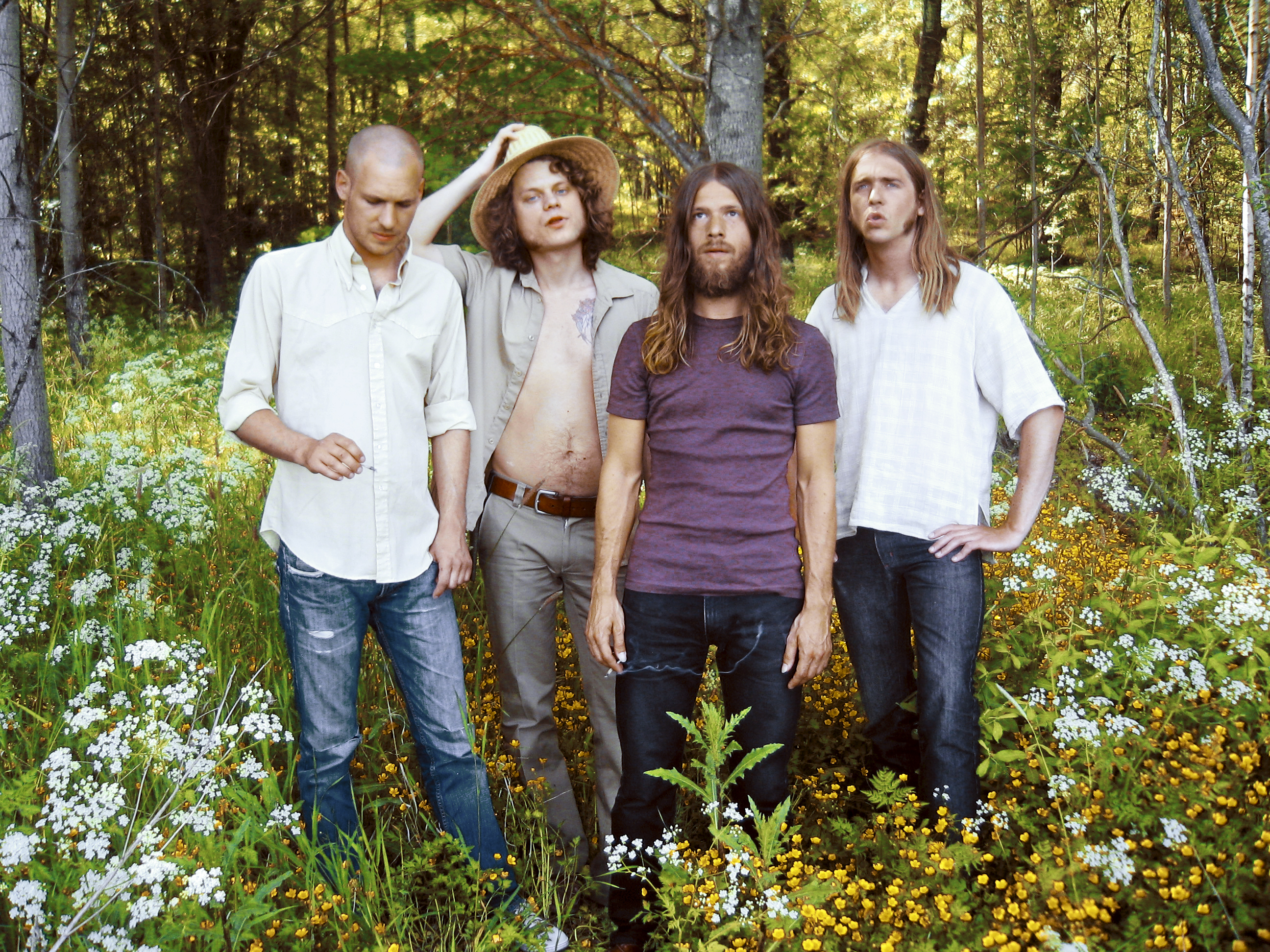 Esta banda es otro producto de la ciudad de Örebro y de otro exmiembro de Norrsken, Kristoffer Sjödahl. La banda se completó en 2003 y en 2006 nos encontramos en el mercado con su primera referencia discográfica, Dead man. Un disco que nos mostraba influencias del rock psicodélico de los 60/70. En 2008 nos ofrecieron su disco Euphoria y desde esas solo nos dejan a cuentagotas algún tema o EP por medios alternativos como bandcamp. Desde 2011 no hay muchas noticias sobre ellos así que no somos muy positivos en la llegada de nuevo material o conciertos, pero son un grupo interesante para pegarles una escucha.
Truckfighters
Para finalizar, os traemos otra banda de Örebro y con bastante éxito a sus espaldas. Esta banda formada en 2001 cuenta con siete discos a la espalda que coge el testigo de grupos de stoner rock como Kyuss o los también suecos Dozer. Si bien Suecia poco tiene que ver con los desiertos californianos, ellos siempre han declarado que son espacios muy parecidos y que comparten algo con la gente que hace música en el desierto, aspecto que se corrobora al ver la buena salud que tiene este género en las bandas locales. Su conocimiento fuera Suecia es bastante notable, hasta el punto de que Josh Homme se dejó ver en un documental sobre la propia banda. Reconocida por tener un directo intenso, el pasado 2014 se dejaron caer por Madrid y Barcelona. Esperamos que en este 2015 nos hagan un pequeño hueco en su agenda, valdrá la pena.